Manhattan Christian College Alumni Awards
The MCC Alumni Advisory Council honors select alumni who have stood tall in Godly excellence in their respective occupations and personal lives. These awards are given annually during the college's annual Vision 360 Banquet in April.
MCC offers three alumni awards:
Distinguished Alumni Award:
This is the highest Alumni Award. It honors and recognizes a lifetime of service to the Lord, the body of Christ, and the world we live in. This alum exemplifies Manhattan Christian College with outstanding leadership and character. Recipient should be 40+ years of age and a graduate of Manhattan Christian College.
Alumni Ministry Award:
This award is given to a former student or alum (must be 5 years out from their last enrollment date or MCC degree) who is making a difference for the cause of Christ by the way they serve others in vocational ministry. This person lives according to Philippians 2:3-5, with the highest degree of integrity and Christ-like character in service.
Alumni Professional Excellence Award:
This award is given to a former student or alum (must be 5 years out from their last enrollment date or MCC degree) who is excelling in their chosen non-vocational ministry career field. They have had notable achievements and contributions to their profession. They demonstrate high standards of integrity and Christian character in their professional and personal life.
Deadline for 2024 nominations is Friday, December 1, 2023.
Please FILL OUT THE INFORMATION below to nominate a deserving MCC alum!
Alumni Award Nomination Form
2023 Alumni Award Winners:
Distinguished Alumni Award:
Don Follis '77
Tempe, AZ
Don Follis directs Pastor-to-Pastor Initiatives, a ministry of coaching and spiritual direction that has served more than 200 pastors (donfollis.com). But when Don arrived on the Manhattan Christian College campus in the Fall of 1974, he was a 19-year-old kid who already had been married and divorced. He grew up in Colby, Kansas, and attended church at the Oakley Christian Church. At age 15 Don made a decision at church camp to become a minister, but that got put on hold when his life fell apart.
Bill Lown, then president of MCC, showed Don mercy and welcomed him into the college. When President Lown invited Don to travel with him to several churches, the two spent hours in the car, telling their stories and talking about life. Trust built between the two and Lown offered Don a full-time MCC job in public relations starting in 1976.
After two years—with Lown's encouragement—Don took a campus ministry position at the University of Illinois in Champaign-Urbana. For the next 43 years Don stayed in the same place, serving in campus ministry to both domestic and international students. He oversaw the local logistics of two InterVarsity Christian Fellowship URBANA student mission conferences. The five-day conferences were the largest student-mission meetings in the world, with 18,000 delegates and 200 mission agencies. For seven years Don also pastored on the staff of a large Vineyard Church.
The boy who got off on the wrong foot as a teenager went on to seminary at Trinity Evangelical Divinity School and earned a graduate degree in journalism at the University of Illinois. In 2010 Don started Pastor-to-Pastor Initiatives, a ministry he still leads.
Don married Jennifer July 8, 1978 at her home church, Central Christian Church in Mesa, AZ. For 30 years Jennifer was a journalism professor at the University of Illinois, while for 25 years Don has written a Sunday religion column for the Champaign-Urbana, Illinois, News-Gazette. He has led seminars for pastors on sustaining emotionally healthy ministry in Canada, Mexico, England, Egypt, Jordan, China and Zambia.
In 2021 the Follises moved to Tempe, Arizona, where Don continues his ministry to pastors and Jennifer chases granddaughters and hikes in the mountains surrounding Phoenix. Don and Jennifer have two children—Ian (1986-2007) and Madeline. Madeline is married to Drew Hall. They have three daughters, Malin, Britton and Falyn.

Alumni Ministry Award:
Mary Flin '86
Topeka, KS
Mary grew up and met Jesus at Norton Christian Church in Norton, KS. Mary came to MCC in 1978 and met her future husband, Ross. They were married in 1979, and enjoyed serving the Lord together for 23 years until his death in 2003. Most of their ministry took place in rural areas, where Mary served in the areas of music, drama, and Christian Education. She also helped begin a new House Church.
In 2007, Mary moved to Topeka and worked for State government until 2011. She and a team, in partnership with the Topeka Rescue Mission, launched TUMI (Topeka Urban Ministry Institute). TUMI is a seminary whose mission is to train leaders for the urban church. Much teaching is done in the community, county jail, state women's prison, and Topeka Correctional Facility. Currently, Mary's team is expanding programming into 13 housing areas of Topeka's jails and assisting churches to receive returning citizens and offering them places to work/serve.
Mary serves bi-vocationally and works with homelessness, domestic violence, human trafficking, mental illness, incarceration, and neighborhood ministry. Most recently, she completed three years' work in Topeka's behavioral health Crisis Residence House. Currently, her 2nd ministry gig is in student ministries as Site Missionary, or general manager (still in training!) at Café Barnabas tea café. She is also blessed to live in a neighborhood heavily impacted by poverty, where she finds her alley rose garden and driveway to be places for listening and caring.
Mary is so grateful for her legacy of faith in Norton, her training and relationships built at MCC, her various church families over the years and her current church family at Central Park Christian Church in Topeka.
Her greatest desire is to help empower urban Christian leaders to advance the Kingdom of God through the local Church in our community's most challenged neighborhoods. Mary continues her education and has recently been ordained for chaplaincy by Christian Chaplains and Coaching, under whom she is doing her clinical pastoral education (CPE).
Mary envisions partnering to train a new army of pastors, chaplains, and other leaders to serve the urban Church in our most challenged neighborhoods and to assist the community Church in affirming the Incarcerated Church as a valid expression of the Church for the sake of cross-cultural partnership and Kingdom service.
Alumni Professional Excellence Award
Joy Joslin '99
Oklahoma City, OK
An Oklahoma girl, Joy experienced ministry firsthand with her pastor dad and mom, Jerl and Dani Joslin and two brothers. Whether it was singing to praise the Lord with the family or church choir, visiting church members in the hospital with her dad, sending cards to other students for encouragement, folding newsletters or practicing hospitality, Dani grew up learning to love Jesus and serve others.
After graduating high school in 1995, Joy attended MCC as a Leadership Scholar. While there, she was involved in Student Council, Outreach Committee, Ad-Team, Class President, Summer Camp Teams, and helped organize a Spring break mission trip to Mexico. Her weekends involved student ministry in Washington, KS and her on campus work included assisting in President Cable's office and working in the mailroom.
After serving in a volunteer role in youth ministry for over two decades, Joy worked in vocational ministry, focusing on hospitality, involvement ministry, and publications. From there, Joy began serving on staff for the NBA Oklahoma City Thunder Organization, and is now Director of Guest Relations and Safety – carrying on the legacy of her late boss, Pete Winemiller. Joy and her team oversee the game day guest experience, which includes leading the customer service training platform for arena staff and investing in appreciation efforts.
Seeking adventure, exploring new destinations through travel and finding her way to be near water are the passions that drive her. Her life mantras are: Don't let anyone steal your JOY and choose the moment.  Every fiber of her being is relational and she thrives in making new connections – if Joy doesn't already know you, there's a good chance that she's already plotting how to make that happen.
Joy's two grown sons, Jenson and Jace Dyer, are her greatest pride. She loves seeing their artistic skillsets come to life through their graphic design passions, and delights in the time she gets to spend with them.
2022 Alumni Award Winners:

Distinguished Alumni Award:
Clark Tanner '70
Beaverton, OR
Clark Tanner was raised on a farm outside the small community of Westmoreland, KS. It was on the family farm he learned the value of work.  Clark was raised by Christian parents, Harold and Virginia Tanner, and never remembers missing a Sunday at the Westmoreland Christian Church.  The church only had about 25 people in attendance so everyone knew if the Tanners were missing!  Clark was also involved in 4-H leadership, high school activities and sports.
Following graduation from high school, Clark entered Manhattan Christian College.  Frankly, he had no idea about being called into ministry but he knew he could launch his education and play basketball.  It was at MCC that he met Glennie Baker from Glenn Park Christian Church in Wichita and life would never be the same!
Clark's first church was the Barnes Christian Church, Barnes, KS. It was while serving there that Clark and Glennie married on June 21, 1969 and Clark was ordained into the ministry in May 1970 by Kenneth Cable, Glennie's pastor from Glenn Park Christian and future president of MCC (1981-2005).
Clark graduated from MCC in 1970 and in the fall, the Tanners moved to Johnson City, TN. Clark entered Emmanuel Christian Seminary at Milligan University and earned his Master's Degree.  Clark and Glennie served the following churches:  First Christian Church, Clinton, IL; Broadway Christian Church, Lexington, KY; First Christian Church, Medicine Lodge, KS; Beaverton Christian Church, Beaverton, OR;  Adventure Christian Church, Roseville, CA; and Countryside Christian Church, Wichita, KS.  The longest ministry was for 25 years with the Beaverton Christian Church. The church was averaging 250 when he began the ministry and it grew to 2500 people while Clark was there.
Clark has been blessed to travel and speak in 17 different countries throughout the world.  He has served on the executive committee of the North American Christian Convention, Standard Publishing Committee and has traveled and led seminars related to church growth and health.  In 2000 he was awarded an Honorary Doctor of Divinity Degree by Hope International University, Fullerton, CA.  He has also served as a Trustee at both Hope International University and Manhattan Christian College.
Clark is now the Northwest Executive Director for PastorServe, a national organization that coaches pastors and does consulting/crisis work with churches.
In the churches Glennie and Clark have served, they have always been known as a ministry team.  Glennie has a wonderful gift of hospitality and is known as a mentor to pastor's wives as well as a nationally recognized Director of Women's Ministry.
The Tanners make their home in Beaverton, OR where they are close to their son, Mike, and his wife, Stephanie.  They have two amazing grandchildren:  Ally (19) and Paul (18).

Alumni Ministry Award:
Rodger Thompson '67
Wichita, KS
Rodger grew up in the small southwest Kansas town of Hugoton.   His parents, Dannie & Reba Thompson, along with his sisters, Dana (Kenoyer) and Sue (Wilson), and brother David felt the influence of Manhattan Bible College in their church, First Christian, as well as in their family (all siblings attended).
Rodger graduated from Hugoton High School in 1963, enrolled in Manhattan Bible College, and there accepted God's calling to ministry. He met his wife Connie (Newton) during college and graduated from MBC in 1967. In 2012 he received his Master's degree from Johnson University.
Shepherding the local church, teaching, and preaching the Word of God has been Rodger's focus throughout 58 years of ministry.  He has experienced the Lord's faithfulness wherever he served beginning with a student ministry in Westmoreland Christian Church, as well as ministries in Circleville Christian Church in Circleville, KS, University Christian Church in Manhattan, Fortville Christian Church in Fortville, IN, Green Mountain Christian Church in Lakewood, CO, and interim ministry at Lamar, CO.   Northwest Christian Church in Wichita, KS was his last pastorate, and he had a 23-year ministry there.  During their church ministry years, Connie loved being home, being a ministry wife, and working with families and children.
Presently, Rodger writes a daily email devotional series and serves as an elder in the First Christian Church of Sedgwick, KS.   Learning the craft of woodturning has become a new joy as he witnesses the hidden beauty God has put in trees of every kind. Connie was blessed to graduate from Manhattan Christian College in the LEAD program in 1997 and is now a Certified Academic Language Therapist, presently working as Director of Assessments at Phillips Fundamental Learning Center.
Their family, 4 married children, 14 grandchildren, and 3 great-grandchildren, are a  treasured gift.  Dan (fs) & Shawn (Bean '95) Thompson, Argonia, KS, both have an unwavering love to serve people in the name of Jesus, and have been missionaries recently in Vanuatu.  Matt (fs) & Amy (Ewoldsen '98) Thompson live in Bentley, KS, and are homesteading 10 acres of land.  Julia (fs) & Skylar Gerrond, Ashburn, VA, add a variety of east coast experiences to family life, and Rebecca (fs) & Jonathan Nuss '07, Wichita, KS, have hearts for adoption. The tapestry of children and grandchildren certainly fills the heart!
While the Lord Jesus Christ is an intricate part of the fabric of their daily lives, Rodger's prayer continues to be that none be lost but all are present in the Kingdom.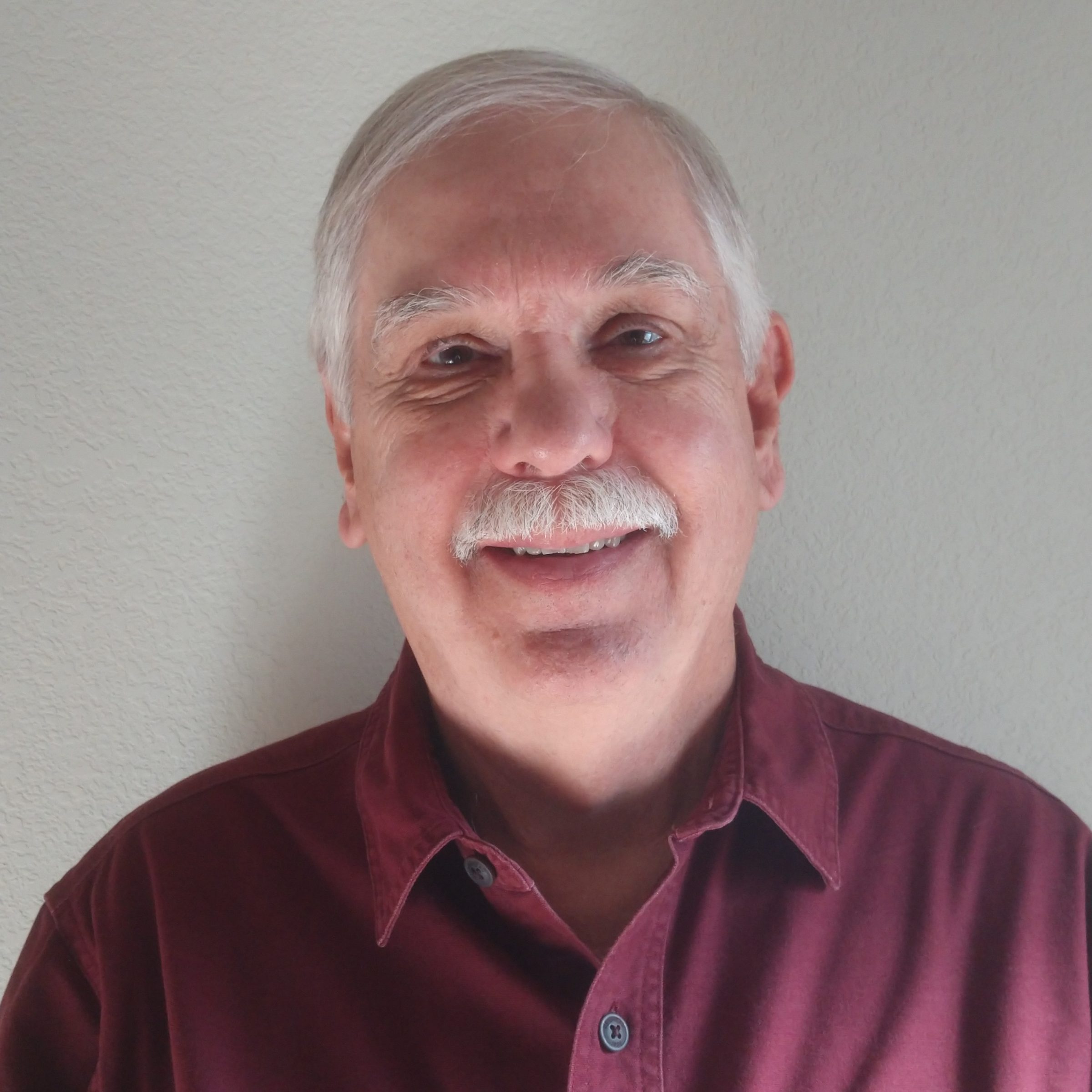 Alumni Professional Excellence Award:
Sam Burton '81
Branson, MO
Sam grew up in a preacher's home, spending his formative years in Tampa, FL.  It was his father, Dean Burton, being a graduate of Manhattan Bible College and having met Dr. Lown, along with the 3/2 (dual-degree) program with KSU that influenced his decision to attend MCC. Sam met his wife, Terri during his freshman year, and they were married the following summer.
Sam began his education at MCC in 1972 and graduated in 1981. When walking across the stage to receive his diploma from Dr. Lown and his father, who was the chairman of the trustees at the time, Dr. Lown announced to the audience that Sam was a very unique graduate.  He let them know that he was the first graduate to cram a four-year education into 9 years.
Starting in October 1984, Sam served in a church with his father Dean in Branson, MO.  He earned his living working at the computer center at College of the Ozarks where he became the director, and worked part-time at Mt. Branson Christian Church as associate/youth minister and elder.
Because of Sam's ability to teach and a knowledge of computers, in 1990 Sam began a career in hazardous materials training and consulting.  He bought out his mentor in 1991 and has owned and operated GSI Computer Services, Inc and GSI Training Services, Inc ever since.
These two companies provide training and consultative services in the safe transportation of hazardous materials in both domestic and international regulations.  Sam has taught classes in Israel, Mexico, the Bahamas, and 48 of the 50 states in the US.  He still flies his own plane for most of his classes that are east of the Rocky Mountains.  His clientele consists of many fortune 100 companies.  He has written textbooks and training materials for 49 CFR (domestic regulations), IATA (International Air Transport Association), IMDG, (International Maritime Dangerous Goods), and ADR, (European regulations). Sam has also been the guest speaker for several conferences.
Along with traveling up to 50 weeks a year, he has also been on the leadership team for the startup of two churches in the Branson area, Tri-Lakes Christian Church in Branson, and New Testament Christian Church in Reeds Spring.
With the outbreak of the covid pandemic in 2020, half of the classes started being taught online using Zoom.  His father passed away in May of 2020, creating the need to move his mother, who is suffering from dementia, into his home.  Sam's wife, Terri, who is battling stage 4 lung cancer, has done a wonderful job of caring for her mother-in-law in addition to dealing with her own health challenges.
For stress management, Sam has a small hobby farm where he raises black angus and enough chickens to provide dozens of eggs each week.  He also has an ongoing land development project with pasture and woodlands where he harvests oak and cedar for his sawmill.  During the summer he will also hay about 100 acres for those black angus that insist on eating all year long.
Sam and Terri have two adult children; Nathan '03 and Erica (Bradshaw, fs), and three grandchildren.
2021 Alumni Award Winners: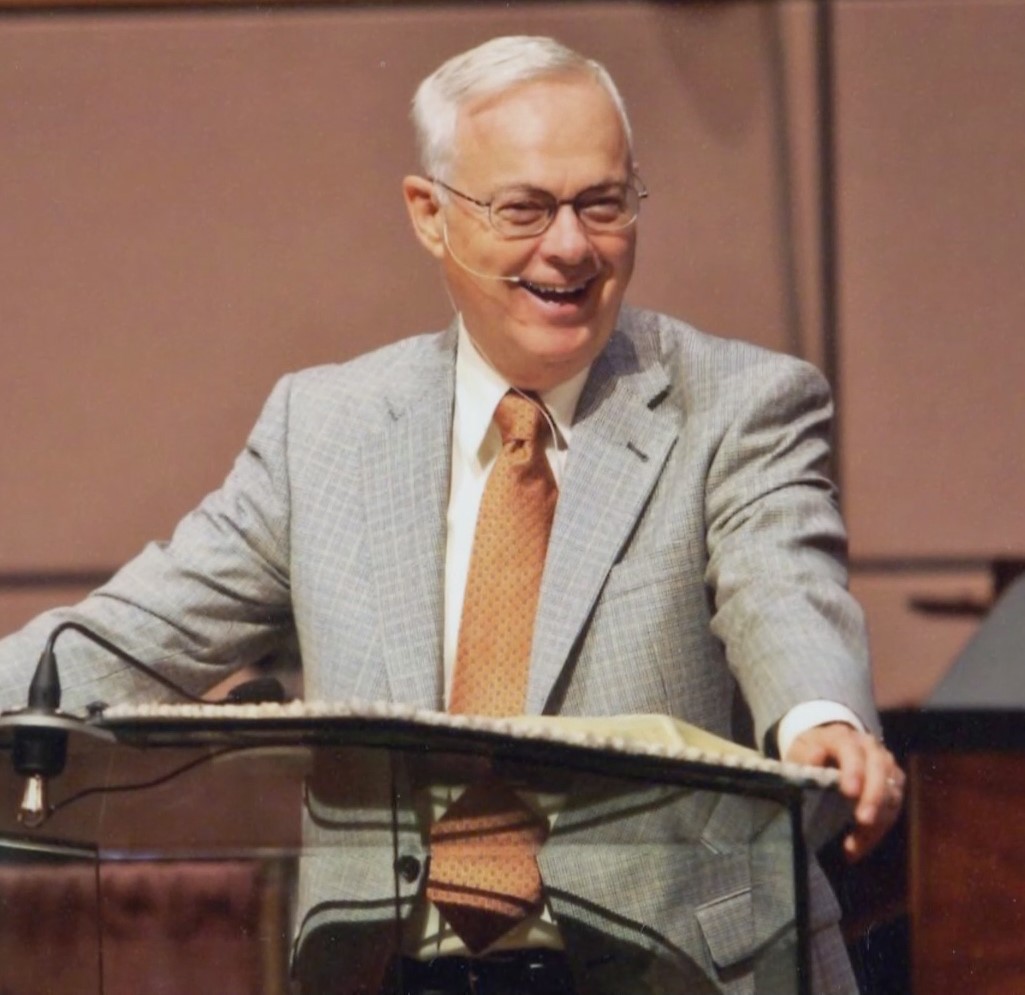 Distinguished Alumni Award:
Norman "Gene" Carlson '59 (posthumous)
Wichita, KS
Norman "Gene" Carlson was born and spent his growing up years in Wakefield, NE.
Gene was quite an athlete and followed a track scholarship to Kansas State University. While there, he heard his calling to serve Christ and received a Bachelor's of Ministry degree in 1959 from Manhattan Bible College, now Manhattan Christian College. Gene was active in singing groups (he caught the eye of his future wife Janet while singing a solo in chapel), played basketball, and preached on the weekends. He also spent two summers interning at the First Christian Church in Dodge City, KS. Word on the street is that he was also quite the prankster along with former MCC president Ken Cable, class of 1958.
After graduating from MBC, Gene moved on to higher education at Christian Theological Seminary in Indianapolis, IN. Gene married his wife Janet (Friedley, fs) Carlson in 1962 and became the founding pastor of Southport Heights Christian Church in Southport, IN. In 1964 Gene and Janet moved to Wichita, KS, where Gene became the senior pastor at Westlink Christian Church, now Pathway Church. Gene loved serving with his team at Pathway, and together the Lord worked in mighty ways through them. Gene spent the remainder of his ministry there, retiring in 2006 after 42 years of sharing the gospel and loving on the body of Christ in the Wichita area.
Gene was very adventuresome. He played golf in many places, including Singapore and Qatar. He climbed 26 of the 14,000 ft. mountains in Colorado, and his crowning hiking achievement was trekking to the base camp of Mt Everest at 18,000 ft. The 33 lb. bass he caught at Beaver Lake was a highlight of his fishing days.
Above all other things, he loved to study, preach, and teach the Word of God whenever the Lord presented him the opportunity. Besides the US, he traveled to places like England, Austria, Ukraine, Romania, Russia, Africa, India, Kazakhstan, and Belarus as a disciple teaching others to do the same. Gene was involved in mentoring and small groups up until the last month of his life. Janet remembers the sparkle that would light his eyes whenever he would explain a Bible verse or concept to someone. Just four days before his death, he told Janet that all he wanted to do was "go to Heaven." Norman Gene Carlson knew where he was going and was ready to get there!
Gene went home to be with the Lord in late March 2020. With everyone being on lockdown for COVID during that time, his memorial service was livestreamed and watched by over 1,000 people. He is survived by his loving wife of almost 58 years, Janet, three adult children and their families.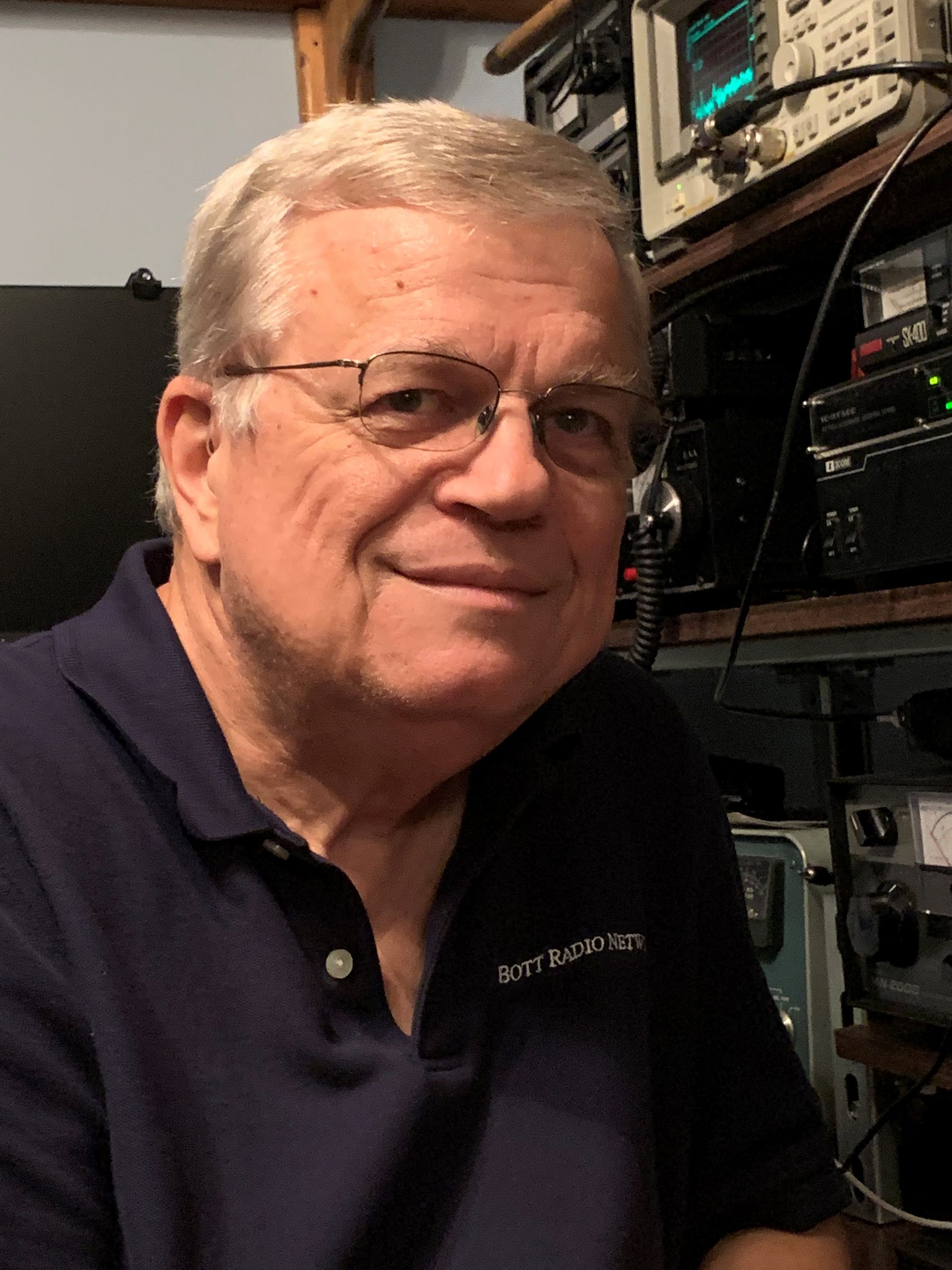 Alumni Ministry Award:
John Beck '73
Raymore, MO
Starting in kindergarten John became enamored with radio.  Growing up in the St. Louis market he was exposed to several examples of good radio programming, and knew he wanted to serve God through that medium. During his last year in high school he decided to attend Bible College, and his youth minister and MCC alum Richard Applegate '64 encouraged him to go to Manhattan Christian College.
In 1969 MCC was beginning the dual degree program with K-State, which was a perfect opportunity to obtain tools for a life-long study of the Bible as well as develop skills for a career in radio broadcasting. MCC alum and Professor David Benedict '61 provided John with the opportunity to put newly acquired skills into practice as they developed campus-limited KMBC – later KMCC-AM radio.  John met and married his beautiful wife Katherine Elliston at MCC as well – a Kansas farm girl studying to become a nurse.
After graduation, John became Station Manager for KOBC-FM at Ozark Bible College, upgrading the facility with wattage, new offices and studios.  Later John obtained his MA degree in Mass Communications from Central Missouri State University (1978) while working at their radio station KCMW, and eventually became station manager.
After John's job at CMSU was eliminated, Katherine's older brother and MCC alum Eddie Elliston '66 just "happened" to be visiting and knowing of their life-long interest in missions, suggested they consider overseas service.  In 1983 they began language school in Texas to eventually live in Ecuador serving with HCJB World Radio.  At its peak, HCJB broadcast in local AM, FM, 18 languages via shortwave and Latin American via satellite.  John worked as an English Language Service producer and later ELS Director, International Program Director and General Manager.  During this time their family continued to grow, while Katherine served as an English language Christian book store manager, and as an RN assisting child births and school nurse.
As the Iron Curtain fell, the decision was made to close out the missionary station that had served since 1931. A meeting in Quito, Ecuador with the president of the Bott Radio Network resulted in the Becks relocating to Kansas City and John's transition from management and production to engineering.  Since 2005 this Christian network has expanded from 8 stations to over 120 outlets across the US.  He presently serves as Senior Broadcast Engineer.  Bottom line: God enabled John to use radio for His Kingdom.
The Beck family now has six adult children – all serving the Lord – two as missionaries in the Czech Republic and Papua New Guinea, one presently in Israel – and three in the Kansas City area – one a nurse, one a school teacher and one in child care.  John and Katherine also have 17 grandchildren.
Alumni Professional Excellence Award:
Edward Bond '82
Dunlap, IL
"Eddie" was led to Christ by students from First Christian Church as a high school freshman in Garnett, KS. Friend Bill Thornton '79 was already established at MCC and introduced Eddie to the premier choir, Celebration Singers. This motivated Eddie to take lessons in anticipation of college music ministry opportunities.
Eddie majored in Bible-Ministries with an Emphasis in Music. He was involved with Celebration Singers as well as the gospel teams Abounding Grace and Triumphant Sound. He had more opportunities to direct other gospel teams as well. Eddie became "Ed" during his college years, and met and married fellow student Linda Bertrand. Together they have two adult children, Carissa and Brian.
Ed was on the staff of the Christian Church in Greeley, CO for four years. During that time, he completed coursework for an MA in Organizational Communication. Ed then joined the Arizona Evangelistic Association to assist with church planting efforts, and completed the research for his thesis at First Christian Church in Phoenix. In that process, he reconnected with MCC roommate Les Palich '81 — then a Ph.D. candidate at Arizona State University. Ed followed Les to ASU and completed his PhD in 1997. Ed then became a faculty member at Bradley University in Illinois.
Ed was Chair of Bradley University's Marketing Department from 2007-2020, adding concentrations in Social Media Marketing and Global Supply Chain Management and growing the department to include over 28% of the enrollment for BU's College of Business. He has been a visiting professor at Cambridge University and the University of Alaska at Fairbanks. Since January 2021, Ed has been the Director of the Supply Chain Institute.
Ed's research on effective cross-functional working relationships, drivers of innovation performance, and customer satisfaction in medicine has been published in many different scholarly journals. He is a regular contributor to US and international executive development programs and serves as an advisor to companies and trade organizations in the manufacturing, services, and energy sectors.
For several years Ed served as an elder at Richwoods Christian Church in Peoria, IL. He has also used his gifts to assist Christian organizations such as MCC, Emmanuel School of Religion, Lincoln Christian University, Peoria Christian School, Christian Missionary Fellowship, and Richwoods in a variety of ways, including conducting workshops, connecting the organizations to capable consultants, and guiding planning processes.
---
2020 Alumni Award Winners:
2020 Distinguished Alumni Award
Robert Winger '52
Robert Winger was twelve years old and living in an orphanage when he accepted Christ at Central Christian Church in Kansas City, Missouri in 1943. Four years later he stepped forward at Missouri Christian Camp to dedicate his life to full-time Christian service, largely through the influence of two preachers at Central Christian, Newell Hall and Eugene McFarland, who were Manhattan Bible College alumni. Their influence and godly examples were significant in Robert's life, as reflected in the fact that Hall would later officiate at his ordination, and McFarland would officiate at his wedding.
Just two months after beginning his studies at Manhattan Bible College in 1948, the young freshman received a call to preach his first sermon. From that day until his graduation four years later, Robert would make a 350-mile circuit through west central Missouri every Friday through Sunday, hitchhiking between four rural churches to preach and serve. He was ordained at Central Christian Church in Kansas City, Missouri, at the end of his freshman year.
Early in his Senior year at MBC in 1951 he was asked by President Dr. T.H. Johnson to serve as Field Representative for the college throughout Kansas, Missouri and Nebraska – a role he continued to fill until a year after his graduation in 1952.  Next came studies at Phillips University Seminary in Enid, Oklahoma, where he received his Master of Divinity degree in 1957.  While in seminary, he served the Christian Church in Hydro, Oklahoma.
It was at Central Christian Church where he met Evelyn Gish in 1946. They married in 1952, and she has been his devoted partner in life and service throughout their years of full-time ministry. Evelyn served beside him as a co-worker, faithfully supporting, encouraging and sharing in ministry. Together they served churches of all sizes, ranging from preaching points in rural Missouri to some of the largest churches in our brotherhood at that time.
A common thread of ministries in Missouri and Oklahoma (8 years) Kansas (15 years), Ohio (13 years), Arizona (6 years) and Illinois (10 years) is the way God has used Robert's unique blend of giftedness and organizational skills to accelerate the impact of those churches. Particularly in his long ministry at First Christian Church in Canton, Ohio, where his role became an early prototype for the Executive Pastor position that is now common among growing megachurches in our Christian Church fellowship. His personal ministry, as well as his ability to organize, mobilize and equip others for ministry, strengthened the churches and the Kingdom he served.
After 52 years of ministry, Robert and Evelyn have made Mesa, Arizona their home. This allows them to enjoy being near their sons, Larry and Steve (both alums of MCC), and the branches of their family tree that includes eight grandchildren and fourteen great-grandchildren. They are actively serving members at Broadway Christian Church in Mesa. This summer Robert and Evelyn will celebrate their 68th wedding anniversary.
From the age of 17, Robert's highest desire has been to remain faithful in serving Christ and His Church with the gifts he has been given. But above all, like all who love and serve the Lord, he longs to hear his Master say "Well done, good and faithful servant – enter into the joy of your
Lord".

2020 Alumni Ministry Award
Larry Wren '78
Larry was born and raised in Wichita, KS where he came to know Jesus as his personal savior at the age of Nine.  His parents were strong church leaders and set an example for him to see his life as an investment in the next generation for God's Kingdom.  His Father, Thurman Wren, was on the initial Advisory Counsel when MCC developed the dual-degree program with KSU in 1968.
Larry began his career at MCC as a dual-degree student, but soon changed his major and graduated from MCC in 1978 with a B. S. Degree in Bible & Christian Education, followed in later years with an M.S. Degree in Marriage & Family Studies from Friends University in Wichita.  His activities during his MCC years included multiple "gospel teams" including the inaugural version of Triumphant Sound, a summer traveling singing team for the College.  He worked in the Development Office and served as a Teaching Assistant for Betty Aldridge, Professor of Christian Education.
Larry served as the Assistant Pastor of the Greeley Christian Church in Greeley, CO (1978-82) where he met his wife, Melinda, who has been a wonderful life partner in ministry.  The Wrens will celebrate their 40th wedding anniversary this June.
In the spring of 1982, Larry and Melinda moved back to Wichita to serve Pathway Church (Westlink Christian Church) as the first Children's Pastor.  This month, Larry celebrates 38 years on the staff at Pathway, having served in a variety of roles before becoming the Executive Pastor in 1997. From a congregation of 600 to nearly 4,000 today, Larry has been part of helping to lead change including managing staff, leading out in Strategic Planning, leading a relocation effort, overseeing building projects, guiding stewardship initiatives, launching multi-site campuses and transitioning from the long-time pastorate of Dr. Gene Carlson, to Dr. Todd Carter, in 2006.
One of Larry's passions has been cross-cultural outreach around the world.  Over the years he has ministered in and led teams to more than 25 different countries.  Seeing God at work around the world has been one of the highlights of his long-term ministry at Pathway.  Through the years at Pathway, Larry has served on various Boards including the Alumni Council at MCC, Christian Missionary Fellowship, Good News to Mexico and Taking Christ to Jamaica.
In recent years, Larry has spent time mentoring and coaching younger staff, not only at Pathway but in many other places.  He currently is a Coach with Intentional Churches, a group that facilitates strategic impact in churches across the U.S. and is also consults with Christian leaders across the globe as a Birkman Level One Consultant.
Larry is grateful for his years at MCC where he received an outstanding education, but more than that, he met a group of life-long friends and colleagues who continue to mentor, encourage and coach him along the way.
Larry & Melinda have two sons, Jonathan (Grad 03) (Michelle) and Joel (Mollie) and 4 grandchildren who all live in the Nashville, TN area.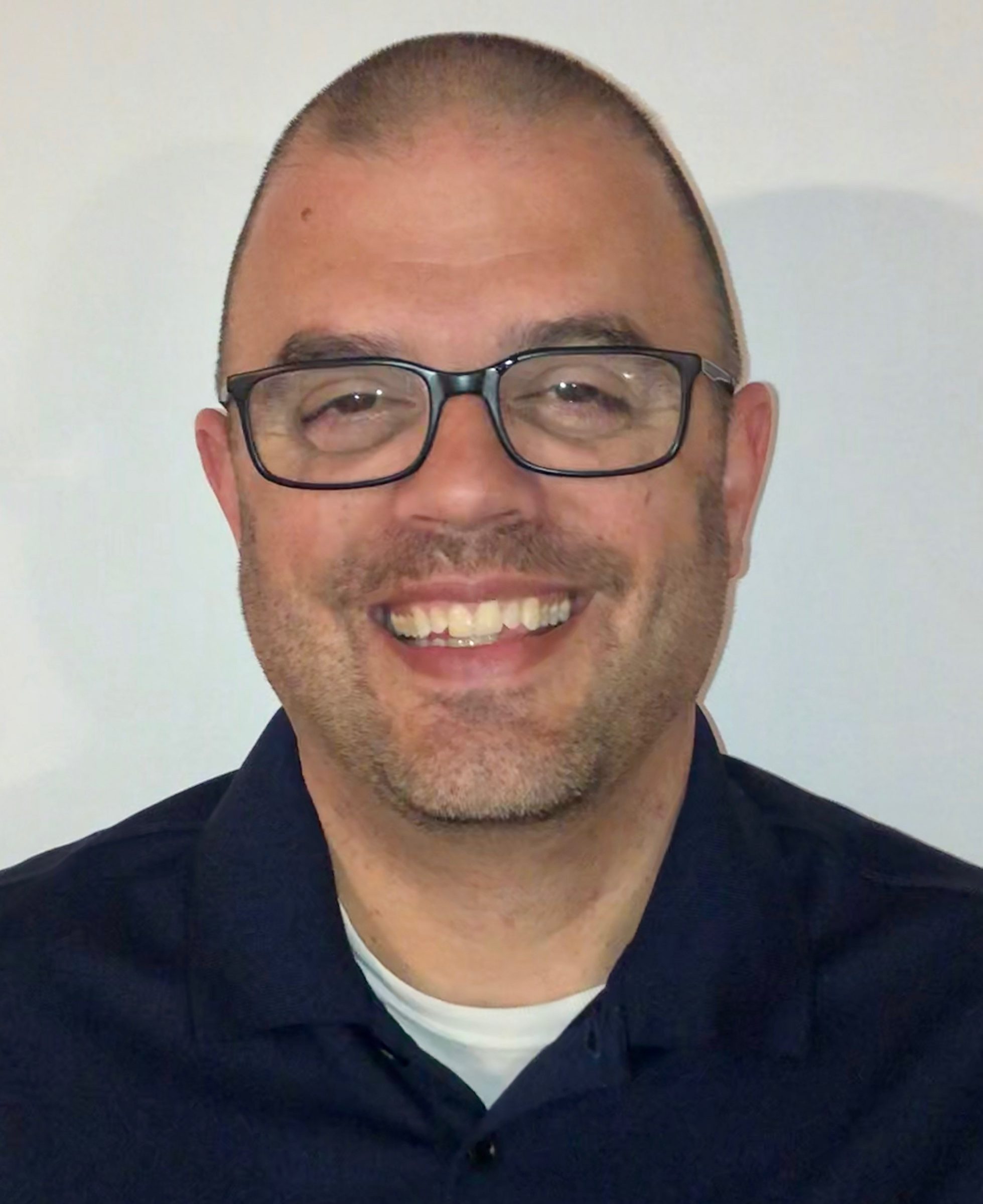 2020 Alumni Professional Excellence Award
Shawn Condra '94
Shawn Condra grew up in Council Bluffs, Iowa. His family attended First Christian Church and his youth minister his senior year scheduled a visit to MCC, so Shawn came on a campus visit in the spring of 1989. Shortly after visiting campus, Shawn decided to attend MCC. His intention was to come to Manhattan and complete the dual-degree program with Kansas State University to become a teacher and coach.
From a young age, Shawn always had a love for sports. He played football, basketball and baseball during his youth and football and basketball in high school. When he came to MCC, he earned a spot on the men's basketball team. Shawn says his coaching career started while he was still a player because he had a lot of time to observe games from the bench.
Shawn married Wendy Boulais in June of 1992, who he met as a fellow student at MCC. Following the completion of his four years of basketball, Shawn still had one year left in school, so he volunteered as an assistant coach at MCC under Coach Stuart Johnson. In addition to coaching basketball, Shawn and Wendy served as Residence Hall Supervisors in Johnson Hall.
After graduating from MCC in May of 1994, Shawn planned to attend graduate school at Kansas State while he and Wendy continued to serve in the Residence Hall.  However, Coach Johnson approached Shawn a few weeks after graduation and told him he had resigned to take another coaching job. He told Shawn that he had recommended him as Athletic Director and Men's Basketball Coach at MCC. Less than two months after graduating, Shawn started his duties as Athletic Director and Men's Basketball Coach on July 1, 1994.
Eventually, Shawn completed a Masters of Sports Administration from Arkansas State University in 2017. Over the years, God grew Shawn and Wendy's family to six as they had four daughters: Jaylen (Condra) Ross, Macie, Piper and Quin.
Under Condra's leadership, MCC had a strong run of athletic success.  The school won six NCCAA National Tournaments and countless regional tournaments. In 2009 and 2010 MCC captured the NCCAA President's Cup, which is awarded to schools based on all sports performance at National Tournaments. They finished in the top ten several other times.
As a coach he had success as well; winning the 1996 NCCAA Div IIA National Basketball Tournament, five Regional Championships, fourteen regular season Conference Championships, nine Conference Tournament Championships and his teams appeared in fifteen National Tournaments. He was named National Coach of the Year in 2004 and was named Regional Coach of the Year on multiple occasions. In his final year at MCC, Coach Condra captured his 500th win, and finished with a career record of 501-316.
More than any of that, Shawn takes the most pride in the number of lives that he was able to invest in and influence for Christ during his time at MCC. Shawn stepped away from the MCC Athletic Director role and men's basketball coach position in September 2019. His legacy continues as young adults are given the opportunity to play sports and grow in their faith and leadership at Manhattan Christian College.
2019
2019 Distinguished Alumni Award
Darel Boston '58
Growing up in Washington, KS, Darel Boston learned to know and love the Lord. After high school graduation, Darel made the decision to attend Manhattan Christian College. While at MCC, he not only received a great Christian education and plenty of ministry experience, but he also met and became engaged to his lovely wife, Jo Ann.
After graduating with his A.B. degree in Ministries from MCC in 1958, Darel and Jo Ann were married in Indiana, and Darel became the pastor at Drexel Gardens Christian Church in Indianapolis, IN. Son Dean and daughter Diana were born there and in addition, Darel completed his Master's Degree in Divinity from Christian Theological Seminary in 1961.
In 1967, the Lord called the Bostons back to Kansas, to the small north-central town of Norton. While there, Darel and Jo Ann enjoyed many years of growth numerically and spiritually at the church, and developed many close bonds with their church family and the community. Darel was active on the Norton School Board, involved with the AFS program to bring in foreign exchange students to Norton, and served on the board for Cedar Bluff Christian Camp outside of Ogallah, KS, among many other activities. In 1986, both Dean and Diana were married with families of their own, and Darel and Jo Ann felt called to move and serve the First Christian Church of Junction City, KS. Darel had fruitful ministry there until his retirement in 2003. Pulpit supply and interim ministries followed, and in 2009, the Bostons moved back to Norton.
Darel's heart is for both the church and for missions. He has served on or is currently serving on the MCC Board of Trustees (1968-1998), North Burma Christian Mission, Brazil Christian Mission, Syrian Christian Mission, Jellison Benevolent Society, North American Christian Convention, and the National Missionary Convention (now known as ICOM). The Bostons have also traveled and shared in ministry in Brazil, Thailand, Japan, the Philippines, Haiti, and the British Isles.
Currently, Darel and Jo Ann spend lots of time with their family, as they have been blessed with several great grandchildren that have been added to the crew! To know Darel is to love him. His infectious smile and love for the Lord permeates every area of his life – his zest in living for Jesus spreads to everyone he is around. For Darel, there is no "real" retirement. Serving God is living the blessed life!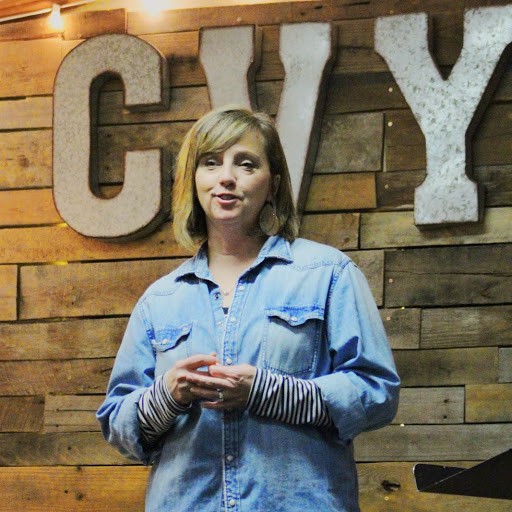 2019 Alumni Ministry Award
Natalie Holdren '92
Trendsetting is part of Natalie Holdren's makeup. When she recognized her calling to youth ministry the summer before her senior year of high school in Dodge City, KS, there were no other examples of women in such a roll in her world.
So, Natalie stepped out in faith and made Manhattan Christian College her home and influence from 1988-1992. Besides being a student at MCC, she worked as a college recruiter and camp teamer, and sat at the feet of professors and mentors Rick Wright and John Poulson, among many others who helped mold and shape her heart for ministry. She also ministered to teenagers as a Co-Director for Campus Life at Wamego High School.
Graduating in 1992 with her BS in Christian Education, Natalie moved to Topeka to work in youth ministry with Northland Christian Church. While there, she met and married her husband Terry, and the new Holdren adventure began. More youth ministry occurred in Smith Center, KS, Kansas City, Manhattan, another calling to Topeka, and back to Manhattan, where Natalie has served as the Youth Pastor at Crestview Christian Church since 2012. Besides working in the church, Natalie was the Kansas Christian Teen Convention's President in the 1990's, had a brief stint as the MCC Alumni Director in the late 1990's, and served as the Oasis Teen Convention President in the early 2000's.
While she has loved all of her students over the years, her greatest ministry comes as youth pastor to her two children: Brogan, now a freshman at Manhattan Christian College, and Lucas, 7th grader at Anthony Middle School. She is also so thankful to do life alongside her husband Terry and support him in his work at Kansas Farm Bureau.
One of Natalie's proudest MCC accomplishments was dreaming up the idea (along with fellow student Paul Wilson '92) of a Spring Break Missions Trip to Mexico, followed by another trip to Kansas City for inner city mission work. The Mexico trip continues to this day, and is great evidence of the impact MCC students can have locally and around the globe.
Natalie is so thankful for her extended family – her parents Richard and Marcia McVay are supportive, loving MCC friends, and all of her sisters and brothers-in-law have graduated from Manhattan Christian College and are making a difference for the Kingdom. Natalie is an amazing proponent of Christian education and especially Manhattan Christian College, and many students been educated at MCC because of Natalie's influence. She and her family give joyfully and know that the mission and vision of Manhattan Christian College is God-sized and worth being involved in!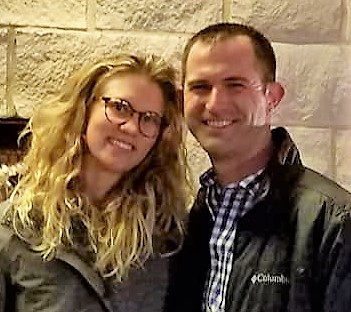 2019 Alumni Professional Excellence Award
Dave Cook '04
Dave grew up in Topeka, KS, and came to MCC in August of 2000. He was eager to become a youth pastor, but quickly realized that vocational ministry wasn't for him. Knowing that many MCC alums had productive ministries and careers both inside and outside of the church, he didn't lose heart. For a while, he pursued the dual-degree program with KSU, working towards a degree in Mass Communications. After a few semesters, he realized that this, too, was not his calling, and decided to finish out at Manhattan Christian College with his degree in Bible.
After graduation, Dave tried many jobs. Through all of the various positions, he was looking for opportunities to fulfill MCC's vision of "penetrating the world with the gospel of Christ, regardless of chosen profession." In the spring of 2009, Dave began working as a Youth Case Manager at Pawnee Mental Health Services in Manhattan. While in this role, Dave was able to begin fulfilling his initial call to work with youth. Part of his role was to help youth with serious emotional disturbances learn positive coping skills and lead fulfilling lives. He saw and took the opportunity to share hope with these kids.
While working as a case manager, Dave discovered a great passion. A particular 14 year old client opened his eyes to the need of good foster parents—especially when kids come into the system in their teen years. As he saw this boy being moved around, his heart was stirred. As a single person, Dave eventually signed up for foster parenting classes, and over the course of time, felt more and more confident that this was something God was calling him to do. In the summer of 2013, Dave took in his first foster son, and since then has fostered 14 teenage boys in his home. Much of the time he had 2-3 boys at once.
Dave had the opportunity to help start "Tandem," a local non-profit geared toward helping kids and families in foster care through mentorship and other programs. He and a friend also noticed that there was a lack of information and support for foster Dads, and started a blog to directly support men in foster care – you can find his info at www.thefosterdads.com.
Over the past decade, Dave's role at Pawnee Mental Health has changed and evolved. Currently he serves as the Youth Rehabilitation Services Supervisor and Team Lead.
On March 9, 2019 Dave married his lovely wife, Katherine, and together they will continue serving the Lord through foster care. Katherine was a Tandem mentor, and they met at a fundraising dinner for the Flint Hills Foster Teen Camp.
2018
2018 Distinguished Alumni Award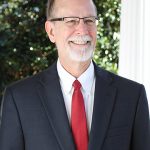 Dennis Glenn, PhD '75
Born and raised in Bartlesville, Oklahoma, Dennis Glenn became interested in Manhattan Christian College because of a new dual-degree program in Secondary Education with Kansas State University. By the time he arrived at MCC in 1971, he had decided to major in Bible-Ministries instead. His experience at MCC included working as a recruiter in summer camps, singing in music groups, weekend ministry at the Clifton Christian Church, working as Dr. Donn Leach's student assistant, serving as student government VP, and teaching Greek under Dr. Leach's direction his senior year. In 1975, Dennis graduated and started preaching at the Ogden Union Church, teaching as a part-time instructor for MCC, and preparing to enter graduate school at Kansas State.
Dennis met Diane Heitschmidt, a Kansas State student in Family and Child Development from Scott City, in 1975. She likes to refer to Dennis as her "senior project." After a short courtship, they were married in January 1976. Diane worked at Varney's Bookstore in Aggieville while Dennis completed an MS in Education in 1977. After earning the Education Specialist degree with subject matter in Religion at Eastern New Mexico University in 1978, Dennis served as an associate minister in Enid, Oklahoma, and as an administrator for a Christian college in Oklahoma City.
Dennis returned to Manhattan Christian College in January 1982 as a professor of Christian education, at about the same time that Kenneth Cable became MCC's president. He completed a PhD in Educational Administration from K-State and served as MCC's vice president for academic affairs from 1987 to 1994. During that time, the College launched the degree program in Family Ministry, 16 additional dual-degree programs with K-State, the adult degree-completion program, and application for regional accreditation. Dennis presented numerous church growth seminars (with Charles Cook, Harry Baird, and Orris Doty) and Christian education training sessions in churches and conferences from Indiana to Arizona.
In 1994, the Glenn family moved to the Atlanta metro area as Dennis became a vice president at Point University (formerly Atlanta Christian College). He served Point as academic vice president for 14 years and, since 2008, as the Vice President for Institutional Effectiveness and Dean of Accreditation. He has participated in developing: the University enrollment from about 300 to almost 2,000; Point's adult, online, and graduate programs; over 40 new undergraduate degree programs and 6 graduate degree programs; several off-site locations; and the new main campus in West Point, Georgia, on the Chattahoochee River. Through Seminary of the Nations, he has taught week-long sessions on Christian education, family life education, and church growth in Guyana, Venezuela, St. Vincent, and Mexico. He serves as an evaluator and chair for SACSCOC review committees, a regular presenter at annual meetings and conferences regarding accreditation and assessment, a consultant for other institutions, and a board member of the Association for Higher Education Effectiveness.
Through the years, Dennis has actively served as a church elder, teacher, small group leader, and occasional preacher. His community involvements and board memberships have ranged from LifeChoice Ministries, the Little Apple Task Force on Alcohol and Drug Abuse, and the United Way of Riley County to Fayette Community Theatre, Chattahoochee Hospice, Auburn Christian Fellowship, and the initial steering committee for the GlobalScope campus ministry in Montevideo, Uruguay.
Dennis and Diane reside in Lanett, Alabama, and like to spend as much time as possible with their family. Jay, his wife Cody, and two grandchildren, Parker and Presley, are in South Carolina. Kristi and her husband Josh live in Atlanta. Though surrounded by SEC and ACC teams, Dennis says that he and the family still cheer the loudest for Kansas State (EMAW).
Dennis' goals in all of his professional and personal engagements have been and are to glorify God, serve others with the love of Christ, influence others for growth and improvement, strengthen families, and advance the Kingdom. He credits his mentors at MCC and his wife of 42 years with gratitude.
2018 Alumni Ministry Award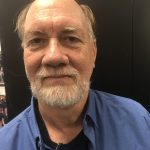 Philip McAfee, '79
Philip Keith McAfee, born of Dale ('53) and Carol ('52) McAfee on August 28, 1954, second of 7 children, first went to Brazil with his parents in November of 1961 at age of 7. Once his parentes finished language school in Campinas, São Paulo, they returned to Goânia for their first term of missionary work. During this time Philip was baptized into Christ by his father at the Vila Nova Christian Church.
For the second term of missionary work the family moved to Ceres, Goiás, along the newly opened Belém-Brasília highway. There Philip attended brazilian school and was part of the local Boy Scout movement. Later Philip transferred to the Presbeterian High School – Escola Bandeirante, where he graduated. It was during this term that the McAfee house caught fire and they lost everything they had. This was the first fire the city of 16,000 had ever seen, and since then, there has never been another! Having graduated from Escola Bandeirante in 1973, Philip remained one more year to accompany his father in the mission work. He worked with the youth group, was Sunday School Superintendent and served as a supply preacher in the small town of São Luiz de Montes Belos, Goiás.
When the family returned to US for their furlough, Philip, his sister Linda ('78), and his brother Steve ('75) all attended Manhattan Christian College, Manhattan, Kansas, where Philip obtained his BS in Christian Ministry in 1979. During his tenure at MCC he was minister of the Westmoreland Christian Church in Westmoreland, Kansas. When he began at Westy the congregation was composed of 11 persons: 4 children under the age of 13 and the rest were elderly, all over 65 years of age. In 1979 Philip left the church with a retired part-time minsiter, and a congregation of over 45 which to this day is one of the faithful supporters of the work in Brazil.
Having returned to the mission field in December of 1979, Philip began his brazilian ministry as manager of the Brasília Church Camp ground and developed several activities among the local youth groups, including serving as vice president of the Annual Youth Convention. Philip met Tabita, who was a member of the Brasilia youth group, and they began to date. They were engaged on Feburary 7 of 1980 and married on July 11 of 1981.
Philip and Tabita have two daughters: Cynthia Lee McAfee, born while they ministered to the Urias Magalhães Christian Church in Goiânia, Goiás (planted 1982-1985 with the blessing of the Fama church), and Angélica Christine Teixeirense McAfee, born in Niteróis, Rio de Janeiro while they ministered to the Niterói Christian Church that they helped establish (1986-1989). Both churches are currently under national leadership. From there they moved to Teresópolis, Rio de Janeiro to give assistance to a newly founded church (1990-1993) and were responsible for setting up the Sunday School and youth group of that congregation.
The McAfees were back in the US, 1994 – 1996 while Philip pursued a masters degree in Marriage and Family Therapy, with Friends University, Wichita, KS. And Tabita continued her studies in Psychology at Wichita State University, Wichita, KS.
In 1997 Philip and his family returned to Brazil to work with the Bible College of which Philip is one of the founding members. That same year began the work of planting a new church in the satellite city of Sobradinho.
As Dean of Students Philip was sent to Angola, Africa to assist the native Church of Christ of Angola to open and begin its own Bible Institute. Philip also had opportunity to visit the World Convention of the Christian Churches-Churches of Christ in Brisbane, Australia, where they made the invitation for the convention to consider Brasil as possible site. This came to be in 2012.
The work in Sobradinho continues, and the McAfees after completing a local research of the community opened the Talita Cumi Day Care. This is a Christian, non-profit organization to help those families that cannot afford private school for their smaller children (ages 2-5) and serves as an evangelistic outreach to the community.
2018 Professional Excellence Award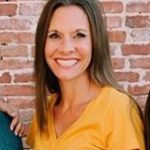 Charity (Chesnut) Solomon '98
"Everyone was made to create!"—that's the motto Charity (Chesnut) Solomon takes to heart and has become her passion. She has taken the characteristics of our very creative and personal God and made them a focal point for her own Solomon's Dance Studio. For nearly two decades now, she has been investing in the people of her community to demonstrate how dance can be an outlet used to understand the joy that God has in watching his children.
Born in Manhattan, KS, and growing up in Neosho, MO, this Midwest girl began dancing at age 6 and has never looked back. She was introduced to Manhattan Christian College through Racine Christian Church and a CIY Move Conference. She attended MCC 1994-98 and earned her degree in Bible/Christian Service in addition to taking some Elementary Classes at KSU.
MCC provided Charity many opportunities to collaborate her love of dance and people, while also learning how to become a strong leader. She began "Unspoken Message" the college's first dance ministry team and she developed many lifelong friends. It was an environment that encouraged her gifts and personality so that she could find purpose in her creativity and leadership.
While serving on an MCC Camp Team, Charity met Mark Solomon who served on staff at Camp Como in Colorado. They married in 1998 and soon she began her first studio in Fairplay, CO. They moved to Neosho, MO in 2001.
To know Charity is to love her; she has always had a smile beaming across her face and contagious energy in her soul. Once back in her childhood hometown she began teaching again and her small studio quickly grew to 400+ students which caused her family to buy a bigger building in order to accommodate all the lives of people walking through her door. She teaches tap, ballet, pointe, and hip hop, as well as musical theater and special needs to people ranging in age from 18 month through adult. She mentors all of them and many of her students have grown up to become one of the teachers in the program.
"In-house" hiring has become one of the reasons dancing at Solomon's feels like family. This home town ministry quickly spread to nearby towns which brought in more students, some from 40 miles away. Solomon's Dance Studio is strongly connected to Racine Christian Church and families can often find a church home through their dance experiences. Dance students regularly share in the worship services of adults and students with creative arts programs. The church also hosts the studio's spring dance performances which have grown to three nights with over 1,000 people in attendance at each show.
Charity and Mark are committed to homeschooling their four children: Jonah (14), Journey (12), Jude (7), and Jewel (6). As a family they are all involved in the ministry and dance performances. Dance isn't something they simply enjoy; it has become an outlet for portraying God's goodness and love. They inspire the community to connect with others and eventually God himself.
The uniqueness of Charity's ministry reminds us again that our God is a creative God gifting everyone with special abilities. Charity's upbringing in a strong, Christ-centered home, combined with her training at MCC gave her the foundation she needed upon which to build her outreach dance ministry.
2017
2017 Distinguished Alumni Award

Jim Kruse '58
Jimmy W. Kruse was born on August 26th, 1930, in Crescent City, MO, the oldest of seven children.  His mother was a Christian who knew her Bible well, while his father claimed to be an atheist, then more of an agnostic in later life.
While doing custom combining, Jim met a young lady named Laura Turner.  Following a two year courtship, the two were married on September 1, 1951.  On August 20, 1952, Jim joined the Army, serving his country for two years.  It was shortly after that stint that Jim felt the call to ministry and he entered Manhattan Christian College in September of 1954.
When his dad became seriously ill, Jim left college and returned to the farm, also preaching at three churches near Versailles, MO.  Upon the death of his father, Jim returned to Manhattan to finish his degree.  By this time the Kruse family also included three daughters, Eva, Arleen and Virginia.
On April 12, 1958, tragedy struck when an automobile accident claimed the life of Jim's wife, Laura, almost killing Jim as well.  In spite of this, Jim finished school, and upon graduation, returned to preaching with the three churches in the Versailles area.
On June 7, 1959 Jim and Eileen Violett, whom Jim had known while at Manhattan, were married, a union which produced three more offspring, a daughter, Oneta and two sons, Tim and Steve.
Tim was born with special needs and throughout the intervening years of ministry, the Kruses began to think about and plan for Tim's welfare as he would reach adulthood.  Preparation included being instrumental in forming sheltered workshops in Sallisaw, OK, and in Versailles, MO.  The Kruses also served as foster parents to a number of children, many of them troubled, even adopting twin girls, Amber and Misty.
Jim has held ministries in Nebraska, Illinois, Wisconsin, Kansas, Oklahoma, and Missouri.  While ministering in Illinois, he also received his Master's Degree from Lincoln Christian Seminary.  New church evangelism has played an important role in the lives of Jim and Eileen, having worked with new churches in Watseka, IL, Topeka, KS, and Camdenton, MO.  Jim has served with new church evangelistic organizations in five different states.  He helped organize the Lake Ozark Evangelistic Fellowship and served as its president for ten years.
In addition to his located ministries, Jim served for eight years as the camp manager at Prairie State Christian Service Camp in Illinois, helped start Green County Christian Service Camp near Muskogee, OK, and actively served at King Solomon Christian Camp in Kansas as well as Mocomi Christian Camp in Missouri.
For the past 25 years, Jim and Eileen have been diligently working toward the establishment of a home for Tim and others with special needs.  The dream became reality as New Hope Christian Community opened its doors in Versailles in 2015, with Tim, now in his 50's, being one of the first residents.
Jim has performed hundreds of weddings and funerals and held revivals in six states.  However, if you were to ask Jim about his greatest achievement, he would tell you that it is having preached the gospel of Jesus Christ for over 60 years.
2017 Alumni Ministry Award

Rick Grover '89
Dr. Rick Grover comes from a long line of Manhattan Christian College alumni. Grandparents, parents, aunts, and uncles all preceded him in ministry preparation through MCC. Born in Lincoln, IL, Rick is a third-generation pastor on both sides of his family. He doesn't take that heritage lightly, and, along with his wife, Laura, is passing on the ministry call to his three children, Will, Anna and Luke.
Rick currently serves as the Lead Pastor of East 91st Street Christian Church (E91) in Indianapolis, IN. E91 is a growing and thriving church that is impacting the greater Indianapolis region through community outreach, discipleship, worship and prayer.
After completing his undergraduate degree at Manhattan Christian College, Rick received the Master of Arts in Theology/Philosophy from Lincoln Christian Seminary (Illinois) and the Master of Divinity and Doctor of Ministry from Emmanuel Christian Seminary (Tennessee).
Rick has written numerous articles and is a contributing author of two books, One Church, edited by Carson, Foster and Holloway and Church Planting from the Ground Up, edited by Tom Jones. He served as the Pastor of Evangelism and Discipleship at Central Christian Church, Wichita, KS, which was followed by growing ministries as the Senior Minister of Woodlawn Christian Church, Knoxville, TN and Owensboro Christian Church, Owensboro, KY.
In 2001, Rick and his family were sent out to plant Journey Christian Church in New Orleans, LA. Church planting is still very much a part of Rick's ministry through E91 partnerships with other churches and organizations. His passion is to help people take their next steps with Jesus regardless of where they are in their journey.
2017 Alumni Professional Excellence Award

Emmett "Rusty" Andrews '76 (Posthumous)
Rusty Andrews was a unique and talented man who touched many lives since his birth in Wichita, Kansas.  He was a man of God, a son, brother, husband to Jenne for close to 42 years, brother-in-law, uncle, father to Lyndsey, Logan and Megan and their spouses, Doug, Andrea and Andrew and probably his favorite . . . .grandfather to Brenden, Cooper, Anders and Laiken.  Many people called him friend and miss him greatly.
As a child, Rusty attended Glenn Park Christian Church where he had special connections to Ken and Phyllis Cable, Tom Hawks and other alumni that offered exposure to the exciting things happening at Manhattan Christian College.  This influenced his decision to attend and he received his bachelors degree from MCC in 1976.
About 10 years later he would go on and receive his Master's degree and his PhD from Kansas State University in Marriage and Family Therapy.  He was a licensed clinical Marriage and Family Therapist and owned and operated the private practice of Andrews & Associates in Manhattan.  Rusty's vision for the practice was solely created around the premise of helping people to heal their relationships.  It is from this passion that Andrews & Associates grew to become a wonderful and diverse practice.
Dr Andrews worked with a wide variety of mental health issues providing individual, marriage and family counseling services; he taught training classes on human relationship systems and stress management; provided group problem resolution to businesses and higher education institutions and taught Marriage and Family therapy courses at Kansas State University, Friends University and Manhattan Christian College in psychology and counseling.  He was a popular speaker on such topics as human relationships, stress, change and organizational development.  In addition Rusty mentored many marriage and family trainees, giving back as he always did.
Rusty served on the board for many different organizations, volunteered his time to many not-for- profit agencies and used his musical talents of singing and piano playing throughout the years.
On May 9, 2016 Rusty died after a one year battle with cancer.
We were blessed to have known this man of excellence.
2016
2016 Distinguished Alumni Award

Don '70 and Sue (fs, '68) Wilson
Don Wilson was born on a farm near Alta Vista, KS, and is the youngest of five children.  Sue (Thompson) was born the third of four children in Hugoton, KS, where her father was the owner/operator of the local IGA grocery store.  Both grew up in Christian homes where they learned to work hard and love the Lord. They, in turn, passed those biblical principles on to their own family.
They both attended Manhattan Christian College, where they met and fell in love.They married in 1968 and have three grown children and 11 grandchildren. All of their children are involved in full-time ministry.
Don continued his education at Kansas State University and then went on to earn both a master's and doctorate from California Graduate School of Theology in Church Growth and Administration.

Together, Don and Sue had ministries in Elmdale, Hartford, and Washington, KS.  Don also served as the Student Recruiter and Basketball Coach at MCC for four years.
In 1975, Don and Sue moved away from their rural roots to become part of the population explosion in Phoenix, AZ.  He held ministries at First Christian Church and Northwest Christian Church before together they started Christ's Church of the Valley (CCV) in 1982 in their home.  Since then, CCV has grown into one of the largest independent Christian churches in the United States on a 100-acre campus with five additional satellite locations and over 25,000 in weekly attendance.
Don has served as the President of the North American Christian Convention, the MCC Board of Trustees, NACC Board of Stewards and the EQUIP Board.  Don is a certified leadership trainer with John Maxwell's company, EQUIP, and has trained more than 5,000 Christian pastors and leaders around the world.
As a ministry-team, Sue supports Don as well as mentors pastors' wives and other young women seeking to serve God.  Together, they have worked to follow God's call on their lives and to make a difference for his Kingdom.
2016 Alumni Ministry Award

Bill '79 and Marcia (fs, '76) Thornton
Bill was raised in Garnett, KS, by parents, Bill and Lola Thornton, and enrolled at Manhattan Christian College in the fall of 1975.  A year earlier, Marcia, a daughter of Dale and Marylyn Rowe, became a student at MCC after growing up in Omaha, NE.  As students they met, and later married on August 6, 1977.  While at MCC they welcomed the first of their four children, Tami, and served together in two student ministries:  First Christian Church, Osage City; and the Church of Christ, Council Grove.
Following graduation in 1979 they moved to Council Bluffs, IA, where Bill served as the Youth Minister of First Christian Church for three years.  In addition to being active with the youth ministry, Marcia enjoyed being a stay-at-home mom to Tami, as well as Jenny who was born during this time.  She also continued to minister to families by providing daycare to a number of children.  During this ministry Bill began work on a Master of Ministry degree at Creighton University in Omaha that was completed in 1984.
In 1982 they moved to Lincoln, NE, to serve the Capitol City Christian Church.  Bill held associate roles until 1995 when he was named Senior Pastor.  They welcomed two more children, Mark (1984) and Matthew (1991) during this time, and Marcia added teaching in the church's preschool, to the support she offered to Bill in his ministry.  In time four grandsons would join the family, as well as a number of foster grandchildren.
After 30 years with the church their lives took a new course when Bill began teaching as a member of the faculty of Nebraska Christian College in January 2013 and they moved to downtown Lincoln so that they could become more actively engaged in Jacob's Well.  Founded by their son, Mark, Jacob's Well is a Christian community development ministry that involves the entire family and ministers holistically to the needs of their neighborhood as well as the community of Montrouis, Haiti.
In addition to helping prepare the next generation of church leaders at NC, Bill and Marcia find themselves busy with folks in their neighborhood, particularly the children and the elderly. They help with a weekly children's program (Kids at the Well), a community garden, a twice monthly food distribution that serves about 1,000 people, and a neighborhood worship service at a nearby church, all of these efforts sponsored by Jacob's Well.  You can go to www.jacobswell-lincoln.com to learn more about what God is doing in the urban core of Lincoln through the ministry of presence.
2016 Alumni Professional Excellence Award

Dr. Leslie E. "Les" Palich '81
When Les Palich reflects back on his time at Manhattan Christian College, he does so with the fondest of memories.  "I grew up in so many ways during that time—intellectually and academically, of course, but also spiritually, socially, and in a number of other important respects" he says.  "My studies at MCC provided a vital foundation for living the Christian life, including participating in and contributing to the life of the local church."  His preparation there also provided the knowledge, skills, and critical-thinking routines that have made his career as a university educator possible.
Les grew up in Gilbert, AZ, and attended Central Christian Church with his family in nearby Mesa, where he learned from the excellent preaching, teaching, and leadership of MCC alumni, most specifically Charles Cook and Tom Hawks.  Because of the impression these men made on Central's youth, many of them decided to attend MCC, and Les also followed in what came to be a well-traveled path between Mesa and Manhattan.
After graduating with an A.B. degree in Bible-Christian Ministries in 1981, Les served in various capacities at Broadway Christian Church in Mesa, AZ, and Christ's Church of the Valley in Phoenix, AZ.  He also became the Director of Student Recruitment at MCC from 1983-1984.  It was from this experience that he became more interested in the management of organizations and decided to pursue an MBA at Arizona State University, a degree which he completed in 1986.  Sometime later, having passed through a series of doors that God clearly opened, he continued his studies at ASU, earning a PhD in Strategic Management in 1992.  This led to his joining the faculty of the Hankamer School of Business at Baylor University in Waco, TX, where he lives with his wife, Dianna, and their two children, Ben and Abbey, and where he currently serves as the W.A. Mays Professor of Entrepreneurship and Strategic Management.
When asked why he decided to pursue a career in academia, Les is quick to explain that having the opportunity to be a part of the process of helping to shape the lives of college students was the pivotal consideration in his choice.  Though much of his time is taken up with academic research and writing, which he enjoys, his greatest delight comes from being with his students in the classroom or in the study abroad setting, where he can really get to know those who take his classes.  These settings provide "do unto others" opportunities through which he is able to help his students gain their footing in life, thereby following in the footsteps of his own professors at MCC who always took the time to help him and his peers grow and develop into well prepared followers of Jesus Christ.  Les maintains that his professional endeavors will be more than worth the effort if they bear even half as much fruit as has been borne in the hearts and minds of those who have had the extraordinary privilege of attending Manhattan Christian College.
2015
2015 Distinguished Alumni Award

Dr. Vernon Rodgers '52
After becoming a Christian in April 1948, Vernon Rodgers had a plan: He would major in pre-medicine at Southwest Baptist University and become a doctor.  By October 1948, his freshman year in college, Vernon was  headed west from Missouri to Manhattan, KS.  Vernon's preacher, Maurice Strater had convinced him that he needed to attend Manhattan Bible College instead!
While at MBC, Vernon met his future wife, Jodie (Klarquist '51).  They married in 1949 and spent time ministering in two northeast KS churches throughout college; Soldier and Circleville.
Vernon graduated in 1952 and continued ministering, this time on a full time basis.  From 1952-1968 Vernon and Jodie ministered in Ash Grove, MO, Harper, KS, and Draper Park Christian Church in Oklahoma City, OK.  1968 was a big year, as Vernon helped start the Asia Pacific Christian Mission in Indonesia, was called to Hillcrest Christian Church in Granada Hills, CA. where he was allowed to attend graduate school to earn a Ph.D., and began serving on the greater Los Angeles Sunday School Board, where he served for 25 years.
Following graduate school, Vernon worked as a marketing VP, and what started as an interim ministry with Cornerstone Christian Church in Tarzana, CA became a 24 year ministry.  In 1974, Vernon was asked to be Chairman of the Southern CA Sunday School Convention, which was a successful endeavor.
In 1999 Vernon and Jodie moved to Prescott, AZ to serve at Prescott Christian Church.  Even today Vernon continues to minister by preaching, teaching, counseling, and calling on the sick and bereaved.  He continues to serve on the Asia Pacific Christian Mission Board, and has traveled to Indonesia three times to teach and preach.   In Vernon's own words: "Retire…perhaps one day."
2015 Alumni Ministry Award

Steve '78 and Debbie '78 Palich
Steve and Debbie first met one another at Manhattan Christian College, as they were both on the same gospel team and in "Celebration Singers".  Steve played soccer and basketball, traveled for a year with "Triumphant Sound", and enjoyed being a supervisor at Sanderson Hall.  Debbie was also a part of "Triumphant Sound" for three years.
After graduating from MCC (Debbie was also a dual-degree major in elementary education with KSU), Steve began an eleven year ministry with Central Christian Church in Mesa, AZ.  While there, he was blessed to be mentored by Charles Cook (former MCC professor), John Hendee, and Dr. Roy Lawson.  He completed his MA in Theology from Fuller Theological Seminary during this time, while serving as the Youth Pastor for six years, and then as the Pastor of Adult Education.  Debbie served first as the curriculum consultant at a Christian bookstore, and then as a teacher in Central Christian's elementary school before becoming a stay at home mom for their three children.
In 1987 Steve and Debbie became missionaries with Christian Missionary Fellowship (CMF International).  From 1990-2002 they worked as church-planting missionaries in Mexico City. From 1996-2002 Steve was also Latin America Coordinator for CMF, supervising church-planting ministries in Brazil, Chile and Mexico. In 2000, Steve established and served for 10 years on the steering committee for "Globalscope", a partnership of Christian Campus Fellowship, GA Tech, and CMF that establishes international campus ministries.
In 2002, the Paliches returned to the US to continue with CMF through their headquarters in Indianapolis, IN.  Steve started as Dir. of Church Mobilization, and in 2012 began a new role as Dir. of Ministry Center Development – establishing holistic ministries among the urban poor in Latin America.  This work takes him to Mexico, Ecuador, Peru and Brazil.
Debbie continues to work with CMF in the area of mobilization of CMF missionaries and serves the needs of partner churches.
The Paliches enjoy spending time with their children and grandchildren who all live in the greater Indianapolis area.
2015 Alumni Professional Excellence Award

Dr. Edgar J "Eddie" Elliston '66
According to Eddie Elliston, "MCC broadened my concept of ministry and provided a base for my commitment to missions."  And what a commitment it has been!
Eddie grew up in the small community of Palco, KS and attended Stockton Christian Church.  During a high school church camp in Colorado, Eddie met his future wife, Donna (Odom).  He graduated high school and through the impact of an MCC Gospel Team visit, turned down a full ride scholarship to Texas Christian University to attend MCC in the fall of 1961.  Donna later came to school at MCC as well, and Eddie and Donna were married in 1964.  Eddie graduated from MCC in 1966, and went on to earn his Masters from Fuller Theological Seminary  in 1971 and Ph.D. from Michigan State University in 1981.
From 1968-1986, the Ellistons served with Christian Missionary Fellowship (CMF).  From 1968-1977 they ministered in Ethiopia.  While there, they were involved in planting 60 church congregations, helping administer 12 elementary schools and a full service health clinic, and Eddie designed an Oromo literacy program.  He also designed leadership training and preached in Amharic. After political strife, the Ellistons were sent to Kenya with CMF, where they worked extensively among the Turkana, Maasai, Pokot, Giriama, and Samburu peoples.  He administered relief programs, taught at Daystar International University, and he and Donna were deeply involved in the Maasai Bible translation project.
In 1985 the Ellistons moved to CA where Eddie embarked on his formal teaching career, eventually directing masters and doctoral programs. He designed and taught online courses at Fuller Seminary, and in 1998, moved to Hope International University to serve as Provost and VP for Academic Affairs.
In the recent past, Eddie has continued to work in higher education programs at Indiana Wesleyan University and William Jessup University.  He has published articles and is a publishing reviewer.  The Ellistons currently live in Missouri.
2014
2014 Distinguished Alumni Award

Harland Cary ('40)
In 1937 before Harland Cary attended Bible College, he was ordained to the ministry.  He married Hazel Frances Johnson on June 4, 1938 and that same fall he transferred to Manhattan Bible College.
He earned a Certificate of Biblical Literature in June 1940 and stated serving the Christian Church in South Hutchinson, KS.  In September 1942, Harland went to Cincinnati, OH, to attend Cincinnati Christian Seminary where he graduated in May 1943.
For the next three years he hitchhiked all over the United States to raise missionary support for what he felt God was calling him to do.  In August 1945 Harland moved his family to Texas with the intent of starting a Spanish Bible College.
Colegio Biblico was established in 1945 in Eagle Pass, TX, to prepare workers for Christian ministry among the 350 million Spanish-speaking peoples of the world.  It was the first institution of higher education to minister to the Hispanic people in the United States.  Today, 90% of the Hispanic preachers in the Christian Churches and Churches of Christ in the U.S. are graduates of Colegio Biblico.
From 1949 to 2012, there have been 484 graduates of Colegio Biblico.  These committed men and women are spreading the Good News in the United States, Mexico, Guatemala, El Salvador, Costa Rica, Colombia, Chile, Spain, Puerto Rico, Dominican Republic, Nicaragua, Honduras, Brazil, and Argentina; with 75% serving in Mexico, 20% in U.S. Hispanic communities, and 5% in Latin American countries and Spain.
Colegio Biblico offers academic programs to prepare students for preaching and teaching the Bible.  Students pay only a $60 registration fee per semester.  In exchange for 20 hours of work on campus each week, the students get their education, room, and board.  As part of the academic program these students are involved in local ministries in 30 churches in Texas and Mexico as well as sharing the Gospel through preaching, music, and drama at camps and youth conventions.
Harland was the founder and president of Colegio Biblico for more than 30 years.   It was his lifetime mission work and the Administration Building on the Eagle Pass Campus is named after him.  The cafeteria is named after his wife, Frances.
Over the years, Colegio Biblico has grown to become two campuses; one in the United States and one in Mexico.
2014 Crusader Ministry Award

Harlan "Sandy" ('75) and Barbara ('71) Sandell
Married for 46 years, Sandy and Barbara Sandell have served together on the mission field for 39 years. The Lord sent them first to Europe, then to the Navajo Reservation in Arizona, and then on to Thailand and Laos.  Together they have continually sacrificed their comfort by living in difficult situations, sleeping in primitive villages on split bamboo floors and eating barely edible things such as a soup of leaves boiled in salt water.  They have learned how to live with the local villagers as well as be accepted by them so that those same villagers would listen to the gospel message that they were sharing.
"The Lord calls us to go to exotic places to spread the good news of His love, and then waits for us to answer His call," Barbara says.  "When we answer His call, He equips us with the unique gifts and abilities that we need to do the job He has set out for us to do. It is our greatest honor and blessing to have been chosen the Lord to do His bidding, His calling, His work."
After Barbara graduated from MCC in 1971 with a degree in Bible/Christian Education, she went on to study social work at KSU.  She then worked a total of 7 years in the local hospital and the county social and rehabilitation services.
Before coming to MCC, Sandy served in the U.S. Army for four years.  As a student, he continued to serve in the special force reserves. He graduated from MCC in 1975 with a degree in Bible/Missions.  He was a decorated military soldier throughout his career receiving 15 medals and accommodations by the US government and 2 by the South Vietnam government.  It was while Sandy was in the military that he received some medical, dental, and pharmaceutical training that he would later use in China, Burma, Laos, and Thailand.
Since 1985, the Sandells have lived and worked among the Lahu and Karen tribal groups of Northern Thailand.  Sandy has served as a medical/dental worker and Barbara known as MamaLow (the big, important missionary lady) has been by his side and an integral part of the overall work. In addition to leading Bible studies, evangelizing, baptizing, and helping the locals make a better life for themselves, together the Sandells have raised three daughters and one adopted son from the Lahu tribal group of Northern Thailand on the mission field.  Now they also have 4 grandchildren.
As a family they have taken care of the sick, smuggled thousands of Bibles across the borders, trapped a cobra in the house, taught Bible studies and preached at large conventions through an interpreter, prayed for the sick and watched them be healed, prayed for the demon possessed and witnessed them being released from the oppression, and watched the miracle of people turning their lives around.  To God be the glory!
2014 Crusader Professional Excellence Award

Ron Grover ('64)
After graduating from MCC in 1964 with a degree in Christian Education, Ron and his wife, Linda (the president's daughter), headed out to serve the Lord in whatever role He had in store.  The next 9 years (plus student ministries while at MCC) took them to Belvedere, NE; Greenleaf, KS; Garden City, KS; and Lincoln, IL.
God used the activities of Ron's large Christian Education ministry at Lincoln Christian Church and his leading of many activities at Lincoln Christian College the opportunity to develop his gift of administration.  He went on to serve as the administrator of Christian Homes, Inc.; the nursing home administrator at Pleasant Meadows Christian Village in Chrisman, IL, the Lewis Memorial Christian Village in Springfield, IL, and then as Vice President of Development at Manhattan Christian College.
In January 1982, Ron was called to serve as the Administrative Pastor at Central Christian Church in Wichita, KS, a church that at the time was teetering on the brink of financial disaster. When Ron's ministry began the church's weekly debt obligation was $17,000 (interest only).  By 1988, the church had sold all non-essential items, reduced the staff size, exercised their option on 20 acres adjacent to the existing property, and refinanced so that the debt obligation went to under $10,000/week (interest and principle).
Other exciting developments during his 16 years at Central included writing the bylaws for Central Christian Academy, Central's counseling center, and Joyful Noise Preschool.  At the same time, church attendance grew from 450 to 2,500, the giving increased from $800,000 to $3.5 million/year and the staff grew from 8 to 50.
Ron left Central in 1997 to serve as Director of the adult degree program (LAMP) at Johnson Bible College and manage the college bookstore.  In 2001, Ron and Linda moved to New Orleans to be a part of a church plant with their children, Rick and Ronda and their families.  He served as Pastor of Administration, once again setting up bylaws, budgets, and assisting with fundraising, etc.  The church also established a non-profit center to help the underserved called Building Better Communities. After Hurricane Katrina, Ron acted as "donation manager" and led volunteers in organizing the receipt and storage of 17 semi truckloads full of donations for Katrina victims.
In 2005, Ron returned to Central Christian Church in Wichita, KS, as the Pastor of Benevolence Administration for His Helping Hands.  For the next 6 years his role included the completion of a new warehouse, establishing policies and procedures for receiving and distributing donation to the underserved, seeing private donations increase from $37,500 to $250,000/year and helping establish a Spanish-speaking congregation called Casa de Luz.
Officially retiring in 2011, Ron now keeps busy "coaching "people one-on-one in managing their finances.  He and his wife Linda enjoy traveling and spending time with their children and grandchildren.
2013
Denise Wren: Professional Excellence Award
Ken Cable: Distinguished Alumni Award
Larry Sullivan: Alumni Minsitry Award
Dan Mitchell: Professional Excellence Award (not pictured)