Paying for your Education at MCC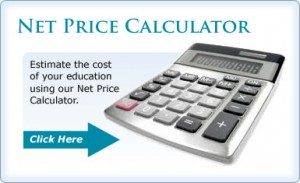 We are excited you are considering investing in your life and ministry through Manhattan Christian College. We believe strongly in helping students receive a Christian education. The integration of faith and learning is so important.
To accomplish our mission, student's financial need as well as merit are considered when awarding all institutional scholarships. You should be able to find any of the information that you need by exploring the links below. If your questions are not answered here contact us at 785.539.3571.
Applying for and receiving financial assistance can be an overwhelming process. Having patience and being diligent will make the process work for you. If you plan ahead and follow the necessary steps throughout the process you will be able to maximize your financial assistance opportunities. It's worth the time and effort!
If you would like to see a detailed description of all of the financial resources available through MCC, please see the Consumer Information Report below. This information can also be found by exploring the links at the bottom of the page.
---
Student Financial Services ~ Manhattan Christian College
1415 Anderson Ave. ~ Manhattan, KS 66502 ~ 785.539.3571 ~ Fax: 785.539.0832
Financial Assistance Contacts: Trish Runion or Kristina Blanck