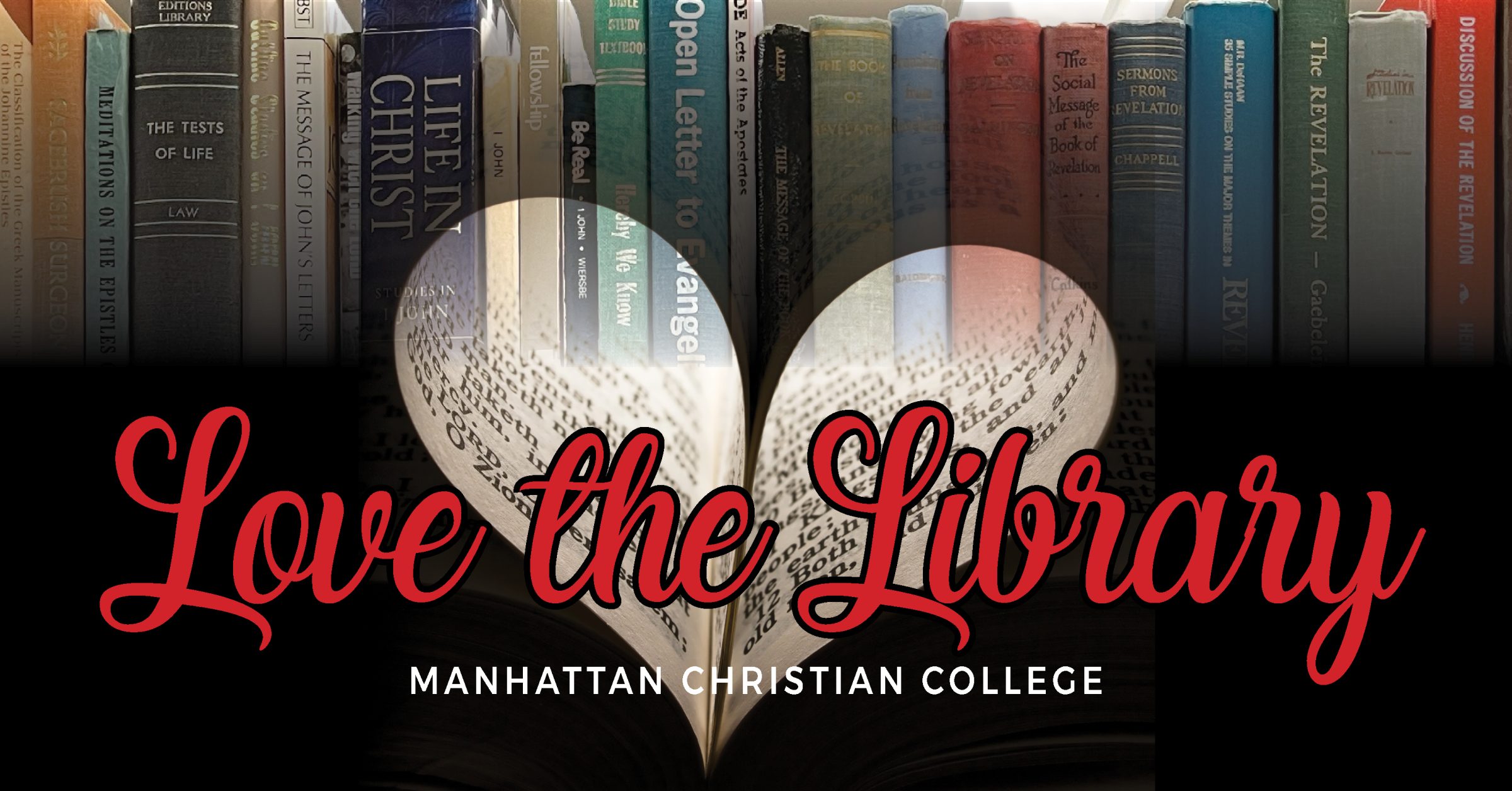 February and March 2022 were "LOVE THE LIBRARY" months
at MCC!
Thanks to you, 11 books were donated to our library – books we were missing and are now filling in more of what we need!
Look for information again in February 2023, but know that we are excited for you to "Love the Library" anytime that is good for YOU!
TWO WAYS TO GIVE TO THE MCC LIBRARY:
Access the book list, "SHOP" and buy through AMAZON: BOOK LIST HERE
Please change the mailing address to:
Manhattan Christian College Library
1415 Anderson Ave.
Manhattan, KS 66502
Give a one-time gift of any amount through the MCC website
Enter gift in the Restricted Fund box and specify "Love the Library"
in the comments box.
QUESTIONS? Please contact MCC Librarian Caleb May at MCCLib@mccks.edu.